Traumatic Brain Injury Lawyers in Sacramento
We Serve TBI Victims Across the Nation
A traumatic brain injury (TBI) comes with life-changing implications. It may affect your relationships, your career, your independence and many other aspects of life. Plus, the need for medical care and assistance is often ongoing, requiring extensive financial resources.
Injury victims and their families throughout the county turn to Dreyer Babich Buccola Wood Campora for skilled and resourceful advocacy. With decades of experience in personal injury law, our team of attorneys stands ready to help you. We understand the subtleties of brain injuries and how to prove the devastating effect that these other "unseen" injuries have on one's life.
To start your traumatic brain injury claim, reach out to our team at

(916) 999-9132

or by sending us a message online. Our Sacramento lawyers have the experience and skill to help you find justice.
What Can I Recover in a Traumatic Brain Injury Claim?
TBI settlements must account not only for the losses and measurable expenses a patient faces right after an accident, but also for those that will persist into the future. Even mild TBIs, often referenced as "mere" concussions, can continue to affect a patient's mental and emotional functioning for a lifetime. Moderate and severe TBIs are all but guaranteed to have an irreversible effect on persons who suffer these injuries.
We can direct the medical assessment process and often assist clients in getting badly needed cognitive therapy and retraining to help with future functioning.
We can help you recover compensation for your current losses as well as for the lasting effects and expenses associated with a TBI, including:
Medical bills
Future medical expenses
Medication/pharmaceuticals
Cognitive Rehabilitation/therapy
Lost wages
Decreased earning capacity
Neuropsychological Testing
Home renovations and accommodations
Assistive and mobility devices
Personal or household aid
Pain and suffering
Mental anguish
Our attorneys will get to know you so we can determine the full impact of such an injury on your day-to-day life. This is just one of the ways getting to know our clients on a personal level helps us provide stellar service and build for them a strong case.
Why Traumatic Brain Injury Claims Are So Complex
After a TBI, it's no exaggeration to say your entire life is likely to change. An injury attorney's job is to help you recover compensation for all the damages, both concrete and intangible, caused by an accident. Determining the long-ranging effects of a TBI is incredibly difficult. However, being able to justify and support each item you request compensation for is a must, as the insurance company is nearly assured to push back against your claims. These injuries seldom appear clearly on medical studies like MRI and CT scans. Nonetheless, the ramifications of "unseen" injuries can be devastating. Our attorneys understand the science of TBIs and have a robust network of medical professionals who can offer critical testimony and other support to your case.
Understanding the Costs of TBI Treatment
There is, unfortunately, no cure for a traumatic brain injury: Brain cells, once dead, cannot be replaced. For some patients, extensive therapy can result in the brain rewiring itself to help them regain lost skills. For others, virtually little improvement will be made. It's impossible to tell whether you or a loved one will recover without having the highest caliper medical professionals on board.
Every patient deserves to access full treatment. However, when constructing a settlement demand, we must also consider what your needs may look like if proper treatment cannot allow for an adequate recovery. Some patients need continuing care to help with comorbidities and complications of brain injury, which can cost hundreds of thousands of dollars over the course of a lifetime. We want to ensure you have adequate future financial support to access the help you need.
Varying Symptoms Make Outcomes Difficult to Predict
Because it is the control center for your entire body, injury to the brain can cause any number of symptoms. Your ability to move, speak, recall facts, process sensory input and information, participate in social situations, and more areas may be profoundly affected.
The only way to determine the effect of a TBI on a patient is through diagnostic observation and neuropsychological testing. Certain symptoms may not be noticeable right away, which means rushing to a settlement may result in you missing out on vital compensation. Our attorneys take time to thoroughly investigate and understand your condition, so we can ask for all the compensation we believe you are entitled to receive.
We Have Set Records On Behalf Of Our Clients
We represent individuals who have suffered TBI in all types of situations, from car crashes and truck accidents to slip and fall accidents. Here are a few samples:
$31 Million - Settlement for our client who suffered severe and permanent injuries when a ladder rung on an AT&T cell tower dislodged, causing him to fall nearly 50 feet to the ground.
$31 Million - This matter involved a four-month trial against MasterCraft alleging a defective product in terms of how they constructed the subject boat.
$17.25 Million - This case involved allegations against the state of California for having a dangerous condition of public roadway as it relates to how they set up and ran their chain installation zone on Highway 50.
$15 Million - Plaintiff's vehicle struck a Cal Fire vehicle that was protruding into the left lane, resulting in a severe brain injury.
$10.5 Million - The operator of the vehicle was under the influence of alcohol when he ran through a stop sign and struck the plaintiff's vehicle causing a serious brain injury.
$10.1 Million - This case involved a trucking accident where the claim was that the husband of the injured party was comparatively at fault when he broadsided a truck that had backed out into the roadway.
$9.85 Million - Our client was driving a 1990 BMW when it suddenly stopped functioning and she lost electrical power. As a result, the rear of our client's car was struck at 70 miles per hour.
$9.1 Million - An Arkansas woman, who suffered severe brain injuries, losing part of her temporal lobe after being broadsided by a van driven by a grocery chain employee, was awarded $9 million by a federal jury.
$6.8 Million – Client's vehicle was struck from behind resulting a mild traumatic brain injury to our client.
Contact Our Experienced Team for Help
If your life has been changed by a TBI, we know you have enough on your plate. Our team can handle this highly complicated process for you. We can offer honest guidance and make sure that you get the treatment and assessments that you need, so that you fully understand your options, and make the best choices.
You will always talk directly to a lawyer when you call Dreyer Babich Buccola Wood Campora because getting to know our clients individually is a requirement for success. It helps us pursue results that will further meet your long term needs and wants. Ready to learn about your legal options? Reach out to us now.
Call our Sacramento office at
(916) 999-9132

or send us a message to schedule your free TBI consultation. From Sacramento, our lawyers proudly serve clients throughout the U.S. Real Stories from Real PEople
Hear From Past Clients
"THANK YOU to Chris and His Staff"

- Carol C.

"The depth of pain may subside now that I feel justice has been done."

- Mary

"It takes lawyers with this kind of passion for justice, and that truly care about their clients to win in court. They came to feel like family, really looking out for us."

- Susan M.
The Right Firm Makes A difference
We Have Helped Thousands of Injured Clients Secure Successful Verdicts & Settlements

We Have In-Depth Experience in All Types of Personal Injury and Wrongful Death Claims

Our Team Has Received Numerous Awards and Accolades Including "Best of the Bar", "Consumer Attorney of the Year" and More

You Can Count On Working with Your Own Lawyer and Receiving Prompt Responses to Your Concerns

No Case is Too Large or Too Small for Our Team to Handle

Lawyers, Doctors, Hospitals, Judges and Past Clients Continually Refer Cases to Us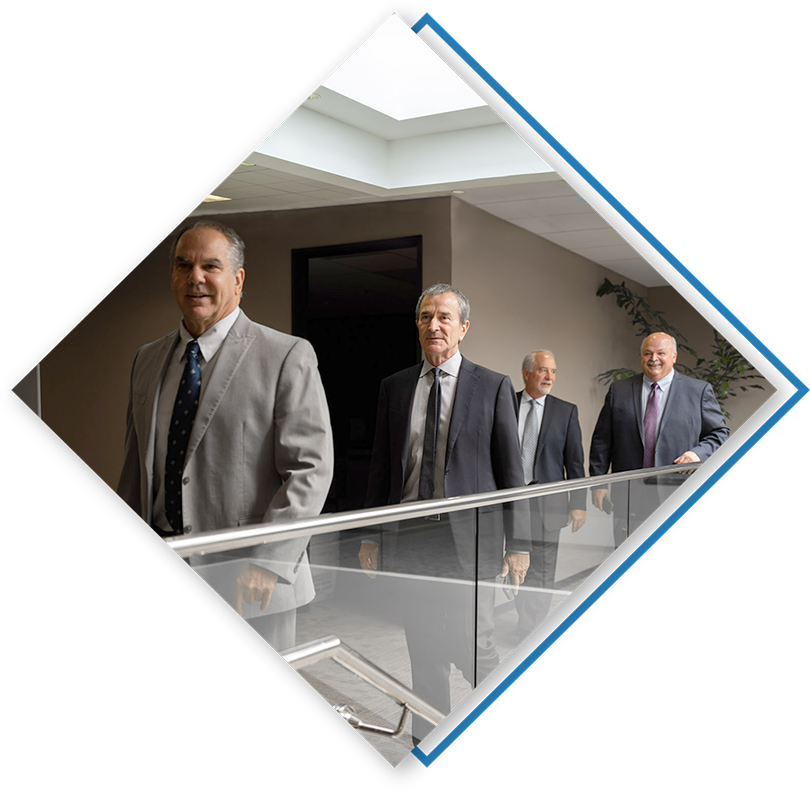 Injury Attorneys Dedicated to Your Recovery
Our team is here to help you seek the maximum amount of compensation available for your injuries. Start with a free consultation.