Pedestrian Accident Lawyers in Sacramento
Experienced Representation for the Injured
Most of our roads are built for vehicle rather than foot traffic. This is one factor that contributes to the danger pedestrians are in every time they are near the road. With their smaller silhouettes, they are also more likely to be overlooked by a negligent or distracted driver.
Pedestrian accidents often cause serious injury and even death. At Dreyer Babich Buccola Wood Campora, we're here to help the injured and their families find justice. Whether a negligent driver is to blame or whether your accident was due to poor road design or both, we can help you secure the compensation you need to move forward in life.
Call us today at

(916) 999-9132

to schedule a free consultation or reach out online. Our Sacramento attorneys want to help you understand your rights.
Understanding Pedestrian Risks
Pedestrians are often exposed to traffic in dangerous ways, especially when it comes to ridesharing or when using public transit. When a pedestrian is required to walk out into the street, or cross in front of, or behind a vehicle that is carrying them, they risk being hit. The danger comes both from transit vehicles as well as other drivers to whom they may be hidden.
Mass transit accidents often also affect pedestrians, and they also require specialized knowledge to prosecute effectively. Our attorneys have the experience and will provide you with counsel of the highest competency who can you through the process to a full recovery.
We Can Handle All Types of Pedestrian Accidents
With over 35 years of experience serving the Sacramento area, we have handled multiple pedestrian accident cases, including some that resulted in catastrophic injury and death. Sadly, there are many things that can lead to serious pedestrian accidents in today's cities and towns. We have handled all types of accident claims, including the following.
Negligent or Reckless Drivers
Drivers who are distracted or otherwise acting negligently can cause accidents if they fail to keep a proper lookout for pedestrians or violate a pedestrian's right-of-way. As a pedestrian in California, you have broad protections. We can help you hold a careless driver fully accountable for the losses that you have suffered.
Vehicle Defects
Occasionally, accidents are caused when a vehicle unexpectedly fails—for example, by shifting into gear while the driver is in park, or by failing to sense risks while on autopilot mode. Carmakers can and should be held accountable for such failures. Such cases are complex because they require an in-depth understanding of the automobile engineering issues involved. Our attorneys have the resources to thoroughly investigate auto defect claims that may have caused or contributed to your harm.
Poor Road Conditions
Sometimes, the way a road is designed makes it difficult for pedestrians to see oncoming traffic and vice-versa. Or, dangerously-high speed limits or the lack of proper traffic controls may increase the risk of a pedestrian accident. When these factors play a role in your accident, we can help you hold the governmental entity responsible for the dangerous road design if it contributed to the injuries you have suffered.
Hit-and-Runs
Hit-and-run accidents have been steadily increasing in the past few years, and unfortunately, most of the fatalities caused by these crashes involve pedestrians and bicyclists. Even if you don't know who hit you or your loved one, we still may be able to help you recover compensation through other entities or even through your own insurance company. After hearing your story and looking into the facts of your accident, our team can navigate these issues for you.
Notable Pedestrian Accident Victories
Our firm has taken multiple pedestrian accident claims, helping families find justice and secure compensation after being injured or losing a loved one. Here are a few of our case results:
$5.2 Million - Pedestrian accident involving a 55-year-old pedestrian who was hit by a turning bus while crossing the street
$4.6 Million - Pedestrian accident where a wife and mother of two adult daughters was in a crosswalk when she was struck by a Sacramento Regional Transit Bus
$3.8 Million - Pedestrian accident involving an individual at an ATM who was struck from behind by an elderly driver who went over the curb
$3.2 Million - Pedestrian accident case resulting in a verdict against the city of Atwater due to a dangerous intersection
$3.2 Million - Pedestrian accident involving individuals struck by a drunk driver while waiting to cross the street
$2.75 Million - Pedestrian accident involving an individual who was struck and suffered multiple injuries involving her legs and spine
$2.25 Million - Pedestrian accident involving an individual who was struck by a right-turning vehicle, resulting in neck and orthopedic injuries
Multiple confidential settlements against Wells Fargo for incidents where customer was at an ATM
A Caring Legal Team on Your Side
When you reach out to Dreyer Babich Buccola Wood Campora, you will speak directly to a lawyer as opposed to an office assistant or a "case manager". Our commitment to providing personal service helps us fight for clients, and allows us to make sure the steps we're taking will meet your needs. We understand you need someone to support you fully during this time, and that is what our team offers.
Pedestrian accidents can disrupt your life, but with the help of a skilled lawyer, you can recover what is owing to you.
Call our Sacramento pedestrian accident lawyers at

(916) 999-9132

or reach out online to schedule your free consultation. We can answer your questions and help you plan your next steps. Real Stories from Real PEople
Hear From Past Clients
"THANK YOU to Chris and His Staff"

- Carol C.

"The depth of pain may subside now that I feel justice has been done."

- Mary

"It takes lawyers with this kind of passion for justice, and that truly care about their clients to win in court. They came to feel like family, really looking out for us."

- Susan M.
The Right Firm Makes A difference
We Have Helped Thousands of Injured Clients Secure Successful Verdicts & Settlements

We Have In-Depth Experience in All Types of Personal Injury and Wrongful Death Claims

Our Team Has Received Numerous Awards and Accolades Including "Best of the Bar", "Consumer Attorney of the Year" and More

You Can Count On Working with Your Own Lawyer and Receiving Prompt Responses to Your Concerns

No Case is Too Large or Too Small for Our Team to Handle

Lawyers, Doctors, Hospitals, Judges and Past Clients Continually Refer Cases to Us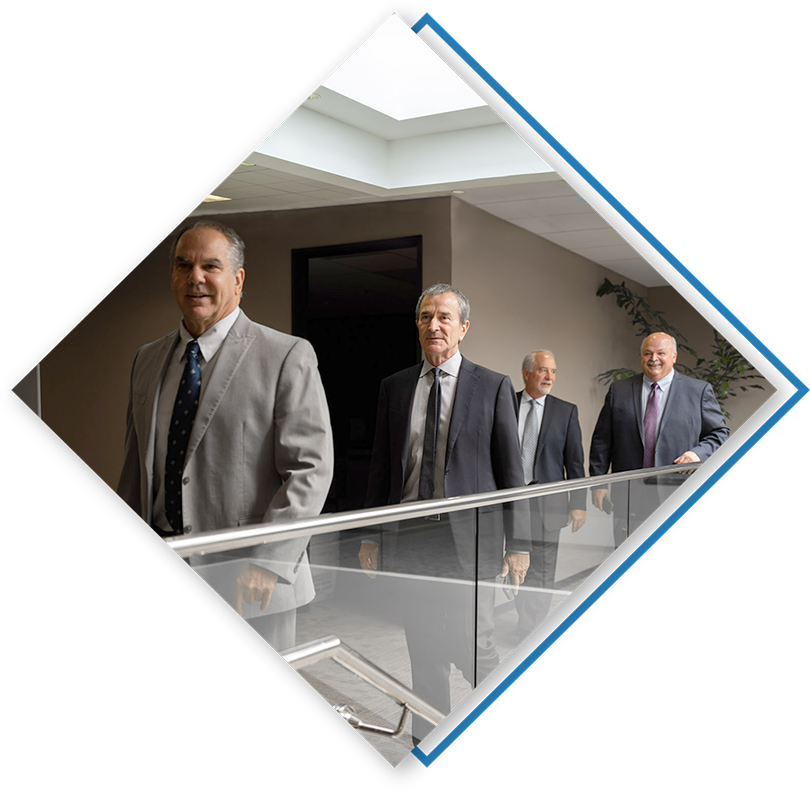 Injury Attorneys Dedicated to Your Recovery
Our team is here to help you seek the maximum amount of compensation available for your injuries. Start with a free consultation.