Claims Against the Government
We Know How To Fight Back
WE KNOW HOW TO FIGHT BACK AGAINST ANY AT-FAULT GOVERNMENT ENTITY
Between 2008 and 2017, 13,848 people lost their lives and 53,383 people were seriously injured in intersections, interchanges, and other roadway access collisions on California roadways. Many of these collisions happened because dangerous roadway conditions played a significant part in causing the incident.
Public schools in California have allowed sexual predators to continue working as teachers, coaches, and classroom assistants despite knowledge of activities that should have put them on notice of the risks created for innocent children.
Public schools have also failed to follow state-mandated guidelines and statutes pertaining to the coaching and supervision of students involved in a wide-range of sports activities, leading to the needless injury and even death of student athletes. When children are hurt in such circumstances, these public school entities seek shelter from statutory immunities instead of owning up to their own complicity in conduct that led to harm.
Public transportation companies owned and operated by various cities and counties have also injured innocent passengers by the negligent operation of its vehicles, or by sub-standard inspections, repairs, and maintenance of buses, trains, subways, and similar transit vehicles.
Tragically, even law enforcement sometimes crosses the line, injuring and sometimes killing unarmed persons when other options were available. While this firm has tremendous respect and admiration for law enforcement personnel, we recognize when the conduct of officers was wrongful, and we take the necessary steps to protect the interests of our clients.
Whatever the agency involved, perhaps no kind of personal injury or wrongful death claim is more challenging than those against a local, state, or federal entity. Such entities are protected from litigation behind a virtual shield of state or federal immunities. They are well-funded, and their defense is typically handled by in-house attorneys who exclusively litigate lawsuits for the entity. It takes a special skill set and level of experience to prevail in entity cases.
With more than 35 years of experience, we know what it is like to fight a government entity who is in the wrong, from City Hall, the State of California, and federal agencies. We have the right personnel and the necessary financial resources that such a case requires. We have a proven track record of success in such claims.
WE HAVE HELPED THOUSANDS OF INJURED PEOPLE FIND JUSTICE IN GOVERNMENT ENTITY CASES ACROSS THE COUNTRY
Our attorneys protect the rights of injured people in Sacramento, in California, and in other states against a wide variety of public entities including:
California Department of Transportation
Police and Sheriff departments
Public elementary and high schools
County hospitals
Airports
Mass transit companies
Many client referrals for these kinds of entity cases come from other law firms because they know we can and will handle these claims. We understand these complicated processes.
Schedule Your Free Initial Consultation
Dealing with these impersonal institutions can often wear people down. For that reason, an attorney from our firm will work with you one-on-one to provide the personalized attention you need during this difficult time.
Let us help you see what we can do for you. Call one of our conveniently located California offices or contact us online to schedule a free first appointment. Real Stories from Real PEople
Hear From Past Clients
"THANK YOU to Chris and His Staff"

- Carol C.

"The depth of pain may subside now that I feel justice has been done."

- Mary

"It takes lawyers with this kind of passion for justice, and that truly care about their clients to win in court. They came to feel like family, really looking out for us."

- Susan M.
The Right Firm Makes A difference
We Have Helped Thousands of Injured Clients Secure Successful Verdicts & Settlements

We Have In-Depth Experience in All Types of Personal Injury and Wrongful Death Claims

Our Team Has Received Numerous Awards and Accolades Including "Best of the Bar", "Consumer Attorney of the Year" and More

You Can Count On Working with Your Own Lawyer and Receiving Prompt Responses to Your Concerns

No Case is Too Large or Too Small for Our Team to Handle

Lawyers, Doctors, Hospitals, Judges and Past Clients Continually Refer Cases to Us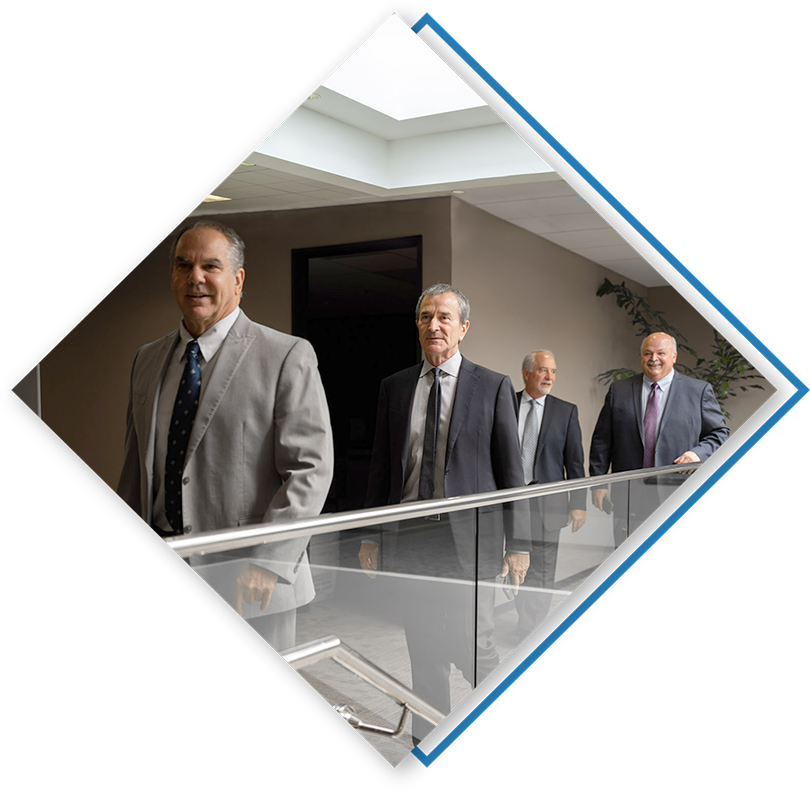 Injury Attorneys Dedicated to Your Recovery
Our team is here to help you seek the maximum amount of compensation available for your injuries. Start with a free consultation.