Swimming Pool and Drowning Accident Lawyers in Sacramento
Our Lawyers Are Here to Fight for Your Family
Swimming pools are a great way of keeping cool during California's hot summers, but they also pose a special risk. Young children especially tend to suffer from drowning accidents when they get into a pool without parental oversight. Public pools may have lifeguards, but they may present hazards in the form of wet and slippery pool decks or negligent supervision.
Our team at Dreyer Babich Buccola Wood Campora can help you file a swimming pool or drowning accident claim. There are many ways to approach an accident involving a swimming pool, and we can evaluate your case to determine what laws apply. Then we can explain your options, helping you make the best decision for yourself and your family.
Do you think you have a swimming pool or drowning accident claim? Call our Sacramento office at (916) 999-9132 or reach out online to schedule your free consultation.
PRIVATE SWIMMING POOL OWNERS HAVE A DUTY TO PROTECT OTHERS FROM HARM
Many homes and apartment complexes in California have swimming pools, which can pose a danger to children. California's laws on non-delegable duty requires property owners to maintain swimming pools in a safe condition. This includes a duty to affirmatively take actions to ensure that children are not at risk. For example, the law understands that children are naturally drawn to swimming pools. For that reason, the law mandates that swimming pool owners have a duty to prevent unattended children from being able to enter areas where swimming pools are located.
If your child suffered a drowning accident in an unfenced or unsecured swimming pool, you may be able to bring this type of claim. If your child was in the pool with the knowledge of its owner, that person may be liable for a negligent failure to supervise the child. After learning more details about your case, we can advise you on a legal strategy.
NEGLIGENT MAINTENANCE OR FAILURE TO WARN
Public and private homeowners are expected to properly care for swimming pools so they do not endanger guests. They should also post warnings of potential dangers like a slippery pool deck or water that is too shallow for diving. Any visitor to the pool must have the information necessary to keep themselves safe and conditions that make it possible to do so. When the pool owner fails to comply with either of these two conditions, that owner may be liable for any injuries that occur as a result.
If a swim area is owned by the government, the laws do not change, but the procedure for filing a claim does. Our attorneys have helped multiple clients bring claims against negligent government agencies. We know the process inside and out and can guide you through it while making sure your claim is filed correctly and on time.
SWIMMING POOL DEFECT CLAIMS
Sometimes, the equipment itself is to blame for accidents. Whether caused by poor installation, inadequate maintenance, or errors in the design or manufacture of the pool or pool area itself, malfunctioning or failed equipment can pose a serious risk of drowning. Our attorneys can help determine who is responsible for a defect or malfunction and help you file a claim.
This may mean taking on a large company or corporation by filing a lawsuit. Our firm is well-equipped to handle such cases from start to finish, with skilled litigators and sufficient resources to stand up to big-company tactics.
Finding Justice After Swimming Pool Accidents
Dreyer Babich Buccola Wood Campora has helped many clients secure fair compensation after suffering serious injuries or losing a loved one due to negligence. We have notable swimming pool accident victories including the following:
Teen suffers quadriplegia in swimming pool accident — A high school student was participating in water polo when he dove head-first into an area of the pool that was only 3.5 feet deep. In addition to paralysis, the 17-year-old suffered a host of other injury-related complications. Our law firm argued that pool employees failed to supervise the area and improperly removed the student from the pool. Our attorneys obtained a $3.5 million settlement for him.
Teen sustains severe spinal injuries during school trip — A 17-year old high school student suffered permanent, life-changing injuries after participating in a river diving event managed and supervised by school officials during a Southwest wilderness trip. His attorneys recovered a confidential settlement on his behalf despite strong opposition and the school district's attempt to avoid responsibility by invoking statutory immunities
Skilled Attorneys, Personalized Representation
Swimming pool accidents can cause serious injuries like broken bones, head injuries, hypoxic brain injury, lung damage, and spinal cord injury. We understand dealing with the aftermath of these accidents takes time and energy. Our team can handle your accident claim, leaving you more freedom to focus on the most urgent issues facing you.
With over 35 years of experience, Dreyer Babich Buccola Wood Campora knows what it takes to succeed in serious and complex injury cases. Our number one priority is serving you, which is why our lawyers work personally with injured victims and their families. This allows us to create a strategy that will meet your needs and goals. When we know your story, we can also more effectively represent you in negotiations or in front of a jury. If you have questions about your rights or next steps, reach out to our team. We can clarify your options and help you make a plan.
Schedule a free consultation with one of our swimming pool accident attorneys by calling us at
(916) 999-9132

or sending us a message. From our Sacramento offices, we serve clients in California and beyond. Real Stories from Real PEople
Hear From Past Clients
"THANK YOU to Chris and His Staff"

- Carol C.

"The depth of pain may subside now that I feel justice has been done."

- Mary

"It takes lawyers with this kind of passion for justice, and that truly care about their clients to win in court. They came to feel like family, really looking out for us."

- Susan M.
The Right Firm Makes A difference
We Have Helped Thousands of Injured Clients Secure Successful Verdicts & Settlements

We Have In-Depth Experience in All Types of Personal Injury and Wrongful Death Claims

Our Team Has Received Numerous Awards and Accolades Including "Best of the Bar", "Consumer Attorney of the Year" and More

You Can Count On Working with Your Own Lawyer and Receiving Prompt Responses to Your Concerns

No Case is Too Large or Too Small for Our Team to Handle

Lawyers, Doctors, Hospitals, Judges and Past Clients Continually Refer Cases to Us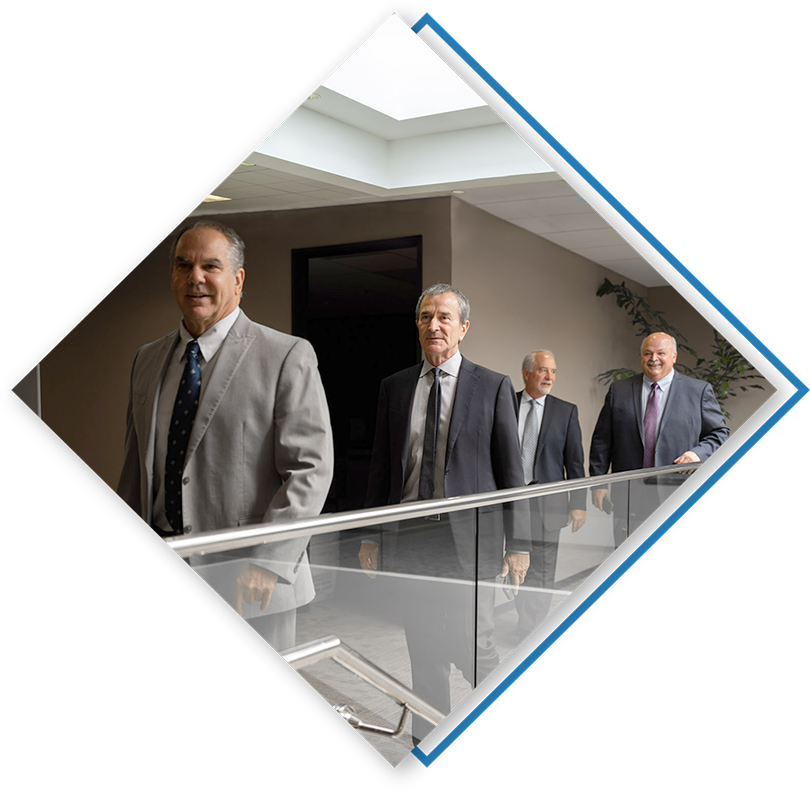 Injury Attorneys Dedicated to Your Recovery
Our team is here to help you seek the maximum amount of compensation available for your injuries. Start with a free consultation.