Sacramento Hazardous Roadway Lawyers
Making Our Roads Safer for All
California's Department of Transportation has a duty to design, inspect, repair, and maintain our roadways in a safe condition. Drivers can only do so much when the design, construction, or warnings on a public road puts drivers at risk by failing to prioritize safety. When dangerous roadway conditions cause collisions, victims may be able to hold a city, county, or the state liable for its failure to properly design, construct or maintain roads, or for a failure to warn about dangerous conditions. Such cases have shorter filing deadlines and other required procedures than a typical injury claim. Also, government entities are entitled to certain statutory immunities that require specialized knowledge of the law to successfully navigate. Our team at Dreyer Babich Buccola Wood Campora has handled countless cases of this type and have the background, training, and experience to advance your cause.
We handle a range of hazardous roadway accident cases.
Schedule Your Free Initial Consultation
For more than three decades, we have represented injured people throughout the Sacramento area, the entire state of California, and across the country. Those years of experience have provided us with the tested legal judgment you need after your injury.
In fact, we have helped thousands of injured clients over the years. We understand how to deal with insurance companies and large firms trying to minimize your injury and undervalue your claim.
You can depend on us to help you understand your options in plain language. We make it our job to build a relationship with you, so we know your legal needs and can provide you with options tailored to your circumstances.
Call us at

(916) 999-9132

to make an appointment with our Sacramento attorneys and learn more about how we can help you. You can also contact our firm online. Real Stories from Real PEople
Hear From Past Clients
"It takes lawyers with this kind of passion for justice, and that truly care about their clients to win in court. They came to feel like family, really looking out for us."

- Susan M.

"The consistent care for my dad and our family means more to me than I can express. You are incredible at what you do and truly have made such a significant and positive impact on our entire family's livelihood."

- Nick W.

"I hope no one ever has to go through what I did, but if they do I highly recommend this law firm. Everyone was very sensitive and helpful with my claim."

- Jackie
The Right Firm Makes A difference
We Have Helped Thousands of Injured Clients Secure Successful Verdicts & Settlements

We Have In-Depth Experience in All Types of Personal Injury and Wrongful Death Claims

Our Team Has Received Numerous Awards and Accolades Including "Best of the Bar", "Consumer Attorney of the Year" and More

You Can Count On Working with Your Own Lawyer and Receiving Prompt Responses to Your Concerns

No Case is Too Large or Too Small for Our Team to Handle

Lawyers, Doctors, Hospitals, Judges and Past Clients Continually Refer Cases to Us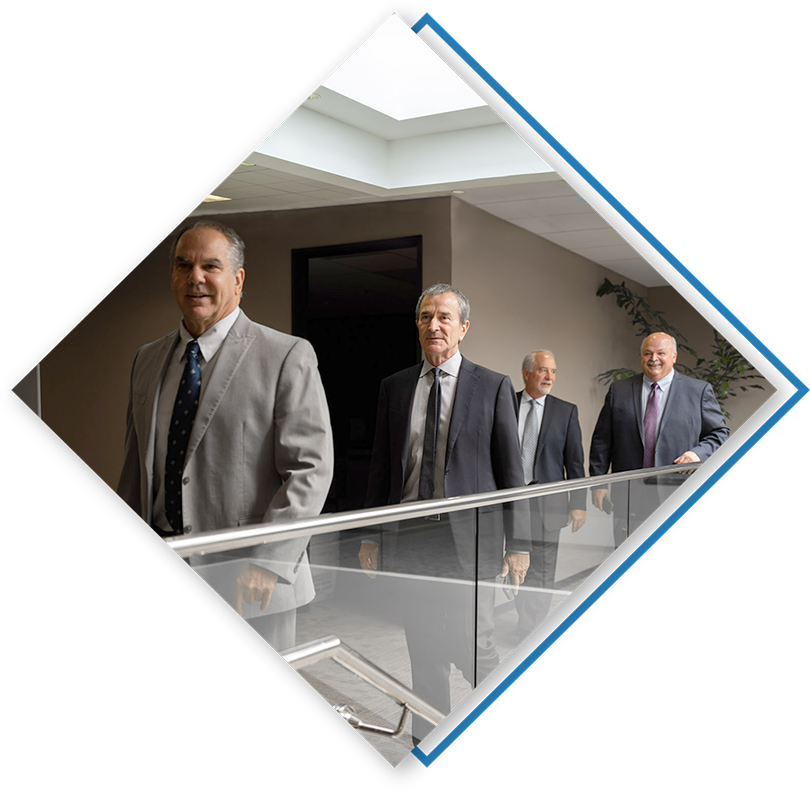 Injury Attorneys Dedicated to Your Recovery
Our team is here to help you seek the maximum amount of compensation available for your injuries. Start with a free consultation.