Sacramento Truck Accident Lawyers
We're Here to Help Those Injured by Big Rigs
Commercial truck drivers are often under intense pressure to meet deadlines and make a profit. Unfortunately, when such truckers operate on too little sleep, speed, overload the vehicle, or act in other negligent ways, innocent people may pay the price.
Dreyer Babich Buccola Wood Campora represents truck accident victims and their families throughout California and nationwide. Our highly-skilled attorneys understand the detailed state and federal laws and regulations that are part of these cases. We also know how to successfully negotiate with insurance companies by making it clear that we will aggressively try the case in court if necessary.
Call our firm at
(916) 999-9132

or reach out online to learn how our experience can help your case. Our truck accident lawyers are on your side.
WHAT MAKES COMMERCIAL TRUCK COLLISIONS SO COMPLEX?
Especially in big-rig collisions, the person who appears to be at fault may not be the person you will actually hold liable for your accident. Because many truckers work as employees of larger companies, they may not be individually accountable for their actions on the road. Instead, the lawsuit will likely be against their employer.
Determining who can be held responsible is sometimes a puzzle of its own after a serious accident. Our attorneys know how to fully investigate truck crashes to ensure our clients can pursue compensation.
IS THE DRIVER AN EMPLOYEE OR INDEPENDENT CONTRACTOR?
Whether the at-fault driver is employed by a trucking company or is an independent contractor makes a difference.
While employee actions are typically attributable to the company they work for, independent contractors typically carry their own insurance and assume the risk of all accidents. Many trucking companies prefer this setup because it allows them to avoid having to pay insurance claims. As the victim of an accident, though, it may harm you. Individuals rarely carry the level of insurance a company does, so if you are badly injured—such as permanent damage to your brain or spinal cord—you may run up against an individual's policy limits when fighting for a fair settlement.
Part of what we do is investigate the employment arrangement between the driver who hit you and the company they were working for at the time. If the driver truly works as a freelancer, choosing their own loads and routes, the company should not be held liable. But if the company is seeking to lower its expenses by misclassifying employees, or if the company reserves the right to control, monitor, and establish safety guidelines for the driver, it may be liable for your claims. Because policy limits for individual drivers are typically far less than those for trucking companies, this is a key issue, especially when injuries are significant. Finding out who is responsible, factually and legally, can make a huge difference in the amount of any settlement or verdict in the case. Our lawyers know how to make that determination.
CORPORATE LIABILITY
Companies must ensure their operations are safe. This means doing background checks on drivers, providing adequate training, setting routes that allow drivers to rest according to regulations, monitoring driver performance, and maintaining all vehicles in a safe, road-worthy condition. A company's negligent failure to do any of these things can make it liable for injuries caused by its drivers or vehicles.
Filing a lawsuit against such a company helps us fight for fair compensation for your injuries. It also helps us push for systemic change to address and correct safety gaps in the trucking industry. A component in many of our past settlements with trucking organizations included requirements that compelled important safety changes in the way they do business. This protects others from suffering unnecessarily.
TRUCK PART FAILURE OR DESIGN PROBLEMS
According to professional Over-The-road ("OTR") training programs, OTR drivers can spend up to 300 days a year on the road and average up to 125,000 miles annually. Many drivers end up logging 70+ hours over an average eight-day period. Under federal law OTR drivers are allowed to drive up to 11 hours a day, which results in wear and tear on drivers and their trucks.
Such use of these large vehicles requires they must be manufactured with materials and parts that are meant to last. Unfortunately, just like personal cars and trucks, big-rig tractors and the trailers they haul may come off the assembly line with faulty parts or bad designs that require recalls. Sometimes, the manufacturers of such products cut corners on design, fail to properly test products for safety, or purchase components that fail. This increases the potential for injury-causing collisions. Because these vehicles are so large and often are carrying tons of products or supplies, there is an even greater likelihood for severe injuries or death in a collision caused by a semi tractor-trailer rig.
If a defective design or part is to blame for a big-rig crash, there will likely be multiple defendants, including the driver, the trucking company, and the manufacturer of the truck and trailer. Proving a product defect caused or contributed to the collision requires a legal team that understands the many complexities involved in prosecuting product defect claims against manufacturers. Such cases are inherently difficult, often involve battles in court to get the manufacturer to produce necessary evidence and require a law firm that is skilled at retaining and working with the right industry experts to establish standard of care and fault.
At Dreyer Babich Buccola Wood Campora, we have built a vast professional network of credible individuals who can support your case. We have a 35+ year track record of proving product defect cases and have achieved record verdicts and settlements against a broad range of manufacturers in many different industries.
OTHER FORMS OF THIRD-PARTY LIABILITY IN TRUCKING CASES
From outside mechanics to the company responsible for properly loading a tractor-trailer, multiple third parties (organizations other than the trucking company) often play a role in preparing a truck for its trip. This means multiple persons or companies may be at fault for your injuries, some of whom you may not even be aware of at the start. Our lawyers will determine every party that is potentially to blame and name all of them as defendants in your case. This increases the amount of compensation that we may be able to recover on your behalf and makes sure that all liable parties are held accountable.
YOU DON'T WANT TO TAKE ON A TRUCKING COMPANY WITHOUT SKILLED LEGAL COUNSEL IN YOUR CORNER
Truck collisions tend to cause serious, catastrophic, and sometimes fatal injuries, and no one knows this better than the trucking companies. To protect against having to pay large settlements, trucking companies often dispatch investigators to a collision site as soon as they learn it happened. This allows them to gather, and sometimes hide, evidence that can either support their claim, or prove that they are responsible.
Without evidence to prove what happened, it is difficult to prevail, especially against the seasoned team of defense lawyers and insurance companies on the other side in trucking cases. If you are on your own, without the assistance of highly-trained, experienced, and knowledgeable attorneys, the odds are stacked against you. That is why you want our team in your corner.
Our lawyers launch investigations of our own from the very beginning of your case. We take immediate steps to put the trucking company on notice that all evidence must be preserved and produced for inspection by our experts. Often, we have been able to discover and uncover evidence of the trucking company's fault that would rather have remained hidden.
At Dreyer Babich Buccola Wood Campora, we have built a reputation as trusted advocates and tough litigators who can stand up to corporations of any size. We have the resources to handle your case and a personalized approach that helps ensure your claim is as strong as possible.
OUR MULTIMILLION-DOLLAR RESULTS HAVE SET MULTIPLE RECORDS
With a passion for helping people both financially and physically recover, our lawyers have achieved recognition in many truck accident cases. Here are just a few:
Young girl run over by truck — A semi-truck ran over a 9-year-old girl, resulting in extensive pelvic degloving injuries and broken bones. Although she was able to go back to school five months later, she will likely require multiple future surgeries and experience a lifetime of physical limitations. Our law firm obtained a record-breaking verdict of $24.3 million for her.
Woman paralyzed in semi-truck collision — A 56-year-old bus driver suffered paralysis and a head injury when her bus was struck by a tractor-trailer. The truck crossed into oncoming traffic and crashed head-on into the other vehicle. Our law firm won a record-breaking $34.9 million for the woman and her husband.
Semi-Truck strikes 80-year-old couple — A semi-truck lost control on ice and struck an 80-year-old couple in their vehicle, causing a brain injury to the driver. The case settled for $10 million.
18-wheeler forces SUV off the road — As an 18-wheel UPS truck changed lanes on Interstate 5, it crossed directly in front of a woman in a Ford Explorer. Whether the UPS vehicle struck the Explorer or simply caused the woman to swerve, the resulting crash was fatal. We obtained a $2.9 million verdict on behalf of her family.
Semi-truck collision causes traumatic brain injury — $10 million jury verdict obtained in Fresno County for traumatic brain injury caused by semi-truck collision.
Experienced Legal Representation When You Need It Most
If you are dealing with a serious injury or the loss of a loved one, our team can provide the support you need. We take pride in getting to know each of our clients individually, asking about their hopes, plans, and needs, so we can craft a strategy geared toward meeting them. We can take on the work of making phone calls, gathering evidence, and submitting paperwork to keep your claim moving forward while you can devote your energy to recovering and spending time with your loved ones.
Get a free consultation for your trucking accident claim by calling our Sacramento attorneys at
(916) 999-9132

or sending us a message. From our California offices, we serve clients throughout the nation. Real Stories from Real PEople
Hear From Past Clients
"THANK YOU to Chris and His Staff"

- Carol C.

"The depth of pain may subside now that I feel justice has been done."

- Mary

"It takes lawyers with this kind of passion for justice, and that truly care about their clients to win in court. They came to feel like family, really looking out for us."

- Susan M.
The Right Firm Makes A difference
We Have Helped Thousands of Injured Clients Secure Successful Verdicts & Settlements

We Have In-Depth Experience in All Types of Personal Injury and Wrongful Death Claims

Our Team Has Received Numerous Awards and Accolades Including "Best of the Bar", "Consumer Attorney of the Year" and More

You Can Count On Working with Your Own Lawyer and Receiving Prompt Responses to Your Concerns

No Case is Too Large or Too Small for Our Team to Handle

Lawyers, Doctors, Hospitals, Judges and Past Clients Continually Refer Cases to Us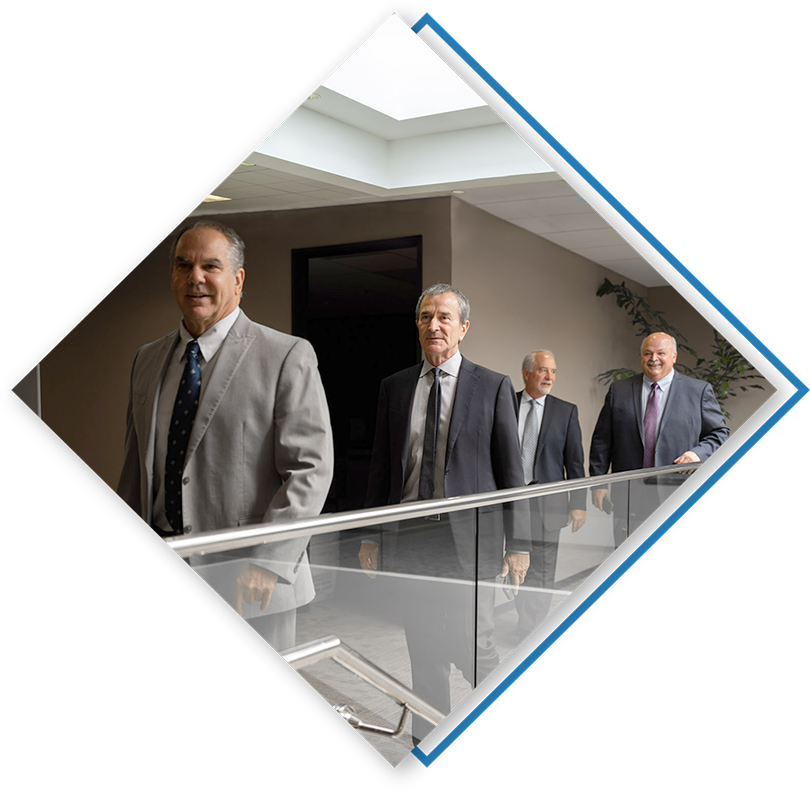 Injury Attorneys Dedicated to Your Recovery
Our team is here to help you seek the maximum amount of compensation available for your injuries. Start with a free consultation.