Sacramento Premises Liability Lawyers
We've Helped Thousands of Clients Attain Justice
At Dreyer Babich Buccola Wood Campora, we have built a premier legal practice committed to the needs of injured clients not only in the Sacramento area, but throughout the state of California and the country.
We are the firm of choice for many other lawyers, doctors, and judges who refer their injured friends and loved ones to us, knowing we will provide them with the level of care they would expect for themselves.
Premises liability claims are an important component of our firm's personal injury practice. Call us today if you have suffered harm at a public or private facility of any kind due to hazardous property conditions.
Our Sacramento premises liability attorneys handle cases involving:
Slip and falls
Dog bites
Unsafe parking ramp conditions
Icy walkways
Dangerous property conditions
We Know California Premises Liability Laws
Every owner of a store, restaurant, amusement park, hotel, airport, shopping center, apartment, private residence, or any other physical building or facility has a non-delegable duty to maintain that facility in a reasonably safe condition.
They have a duty to inspect those premises on a regular basis to identify and correct, or warn about, hazards. Because that duty is non-delegable, the owner cannot shift their responsibility to anyone else.
Knowing and understanding the broad application of this law in California is just one of the reasons that our premises liability lawyers in Sacramento have built such a strong record of success in these cases.
Understanding Property Owners' Responsibilities
Premises liability is a complicated area of the law.
After suffering a serious injury on a residential or commercial property, the injured party may hold the property owner accountable for the accident. Results of such cases can vary widely, depending on what the hazard was, whether the owner knew about the hazard, whether they took reasonable steps to prevent an accident, and more.
But, what does "reasonable" mean in this context?
Property owners in California must take steps to keep visitors on their premises safe. More specifically, property owners have a duty of care to keep their premises safe and prevent a foreseeable accident.
Now, this does not mean that property owners must prevent any and all accidents from happening on their property. However, it does mean that owners must take reasonable actions to inspect the premises, identify possible safety hazards, and address them promptly.
Such actions could consist of:
A grocery store owner or employee displaying a "wet floor" sign after a spill or mopped floor
A small business owner removing excessive snow or ice from pathways leading to their door
A homeowner abiding by California law requirements to secure the area around their pool
A hotel owner installing adequate lighting and security cameras on outdoor premises
Essentially, property owners must take steps to address dangerous conditions and warn visitors of potential hazards.
What You Have to Prove in a Slip and Fall Case
California property owners have certain responsibilities when it comes to maintaining their spaces and making sure they are safe for use. When property owners neglect to do this and someone suffers a serious slip-and-fall injury because of it, the injured party may be able to pursue a premises liability case. However, they must be able to prove that:
That there was a defective condition or hazard: Injured parties must prove that a dangerous or defective condition existed and that the condition is what caused them to fall. Defective conditions could include potholes, obstructions on stairs, or broken staircase handrails, among other possible examples.
That the property owner was aware of the hazard: A home or business owner must know about a hazardous condition in order to fix it. So, plaintiffs need to show that the property owner knew about or reasonably should have known about the dangerous condition that caused the slip and fall accident.
That the property owner was negligent: The strength of a premises liability case also depends on the plaintiff's ability to prove that the property's owner's failure to fix the defect or hazard is what caused him or her to fall and suffer injuries. It's important to work with a slip and fall attorney who has experience in these cases.
What If the Property Owner Blames Me for Falling?
If you slip or trip in a store, the store's owners will try to blame you. Even when there was obviously a hazard that caused the fall, defendants will continue to insist you are to blame. Our lawyers have seen it all. Defendants will hide evidence, video surveillance film that captured the accident will disappear, and defendants will refuse to produce the statements of independent witnesses or a copy of any incident report that the injured person completed.
This is why it's critical to have a Sacramento slip and fall lawyer on your side.
Discuss Your Options in a Free Consultation
We have purposely structured our firm to maximize our accessibility to you. You do not merely get processed by an assistant without ever meeting your attorney. Instead, our Sacramento premises liability lawyers take pride in the relationships they build with our clients, getting to know them so we can provide each client with legal representation directly responsive to their unique circumstances. It is in those details that cases are won and compensation is maximized.
We invite you to schedule a free initial consultation with us. Call us at

(916) 999-9132

to reach one of our conveniently located California offices or send us a message. Real Stories from Real PEople
Hear From Past Clients
"THANK YOU to Chris and His Staff"

- Carol C.

"The depth of pain may subside now that I feel justice has been done."

- Mary

"It takes lawyers with this kind of passion for justice, and that truly care about their clients to win in court. They came to feel like family, really looking out for us."

- Susan M.
The Right Firm Makes A difference
We Have Helped Thousands of Injured Clients Secure Successful Verdicts & Settlements

We Have In-Depth Experience in All Types of Personal Injury and Wrongful Death Claims

Our Team Has Received Numerous Awards and Accolades Including "Best of the Bar", "Consumer Attorney of the Year" and More

You Can Count On Working with Your Own Lawyer and Receiving Prompt Responses to Your Concerns

No Case is Too Large or Too Small for Our Team to Handle

Lawyers, Doctors, Hospitals, Judges and Past Clients Continually Refer Cases to Us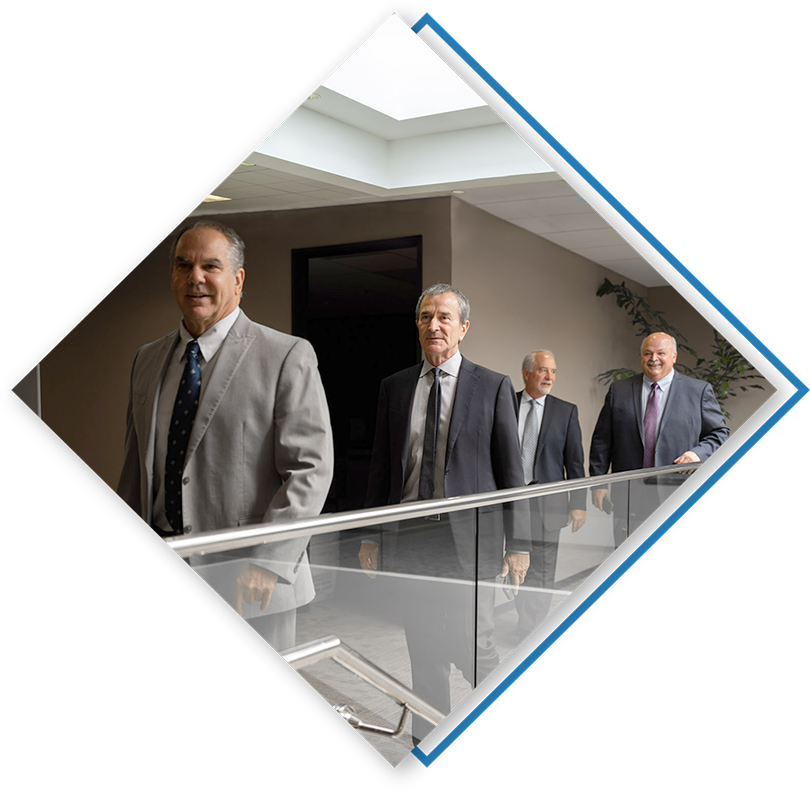 Injury Attorneys Dedicated to Your Recovery
Our team is here to help you seek the maximum amount of compensation available for your injuries. Start with a free consultation.