Sacramento Off-Road and Recreational Vehicle Accident Lawyers
More Than 35 Years Of Experience Handling Complex Accident Claims
According to the Consumer Products Safety Commission (CPSC), more than 2,500 people died while using off-highway vehicles between 2015 and 2017. From 2015 through 2019, CPSC estimates there were 524,600 injuries that required visits to emergency centers in the USA, all arising out of the use and operation of these vehicles.
The most common cause of death was associated with collisions or roll-over events. The manufacturers of these off-highway vehicles escape rigorous scrutiny in these deaths because driver error is the presumed cause. Major manufacturers like Polaris will often dispatch their own team of investigators to the scene to gather evidence long before any litigation commences. In the environment of an off-road recreational activity, it is standard operating procedure for manufacturers and their attorneys to blame the victim for driving too fast, turning too sharp, or misusing an off-road vehicle that is supposed to be designed for use in rough terrain.
The attorneys of Dreyer Babich Buccola Wood Campora have learned not to presume the operator is at fault. In their prosecution of claims for serious injury and wrongful death against major manufacturers of these products, our attorneys have shown product defects in design and manufacture that have resulted in a loss of stability, or even spontaneous fires, in these vehicles. Taking on these manufacturers is complex litigation requires specialized knowledge of how these machines work. It also takes an ability to identify and bring in qualified experts to assess and identify design and manufacturing defects. Our lawyers bring these skills to every off-highway products case we take on.
THE POLARIS RZR IS A SPECIAL FOCUS FOR THIS FIRM
Polaris has recalled hundreds of thousands of utility vehicles, including over 130,000 RZRs, between 2013 and 2016 because those vehicles have a record of catching on fire during normal use. Polaris continues to manufacture and sell these vehicles despite the risk of fire, exposing drivers and passengers alike to serious injury and death. We have successfully prosecuted numerous cases against Polaris related to fires and for rollover cases in the Ranger line.
For example, we have achieved:
Confidential settlements in Polaris wrongful death and burn cases involving sudden ignition fires
Multiple confidential settlements in Polaris RZR cases where our clients suffered brain injury and significant physical injuries
You can depend on our lawyers to protect your rights if you have been injured or lost a loved one because of an accident involving, for instance:
Off-road recreational vehicles (ORVs)
All-terrain vehicles (ATVs)
Utility Vehicles (UTVs)
Polaris RZRs and Rangers
We understand how corporations think, especially the manufacturers of off-highway vehicles, which are largely unregulated by any federal agency. Call us if you or a loved one has been injured by one of these kinds of vehicles. We can help you understand your options.
You can call us at

(916) 999-9132

to schedule a free initial consultation with one of our Sacramento attorneys. Or, you can contact us online to make an appointment. Real Stories from Real PEople
Hear From Past Clients
"THANK YOU to Chris and His Staff"

- Carol C.

"The depth of pain may subside now that I feel justice has been done."

- Mary

"It takes lawyers with this kind of passion for justice, and that truly care about their clients to win in court. They came to feel like family, really looking out for us."

- Susan M.
The Right Firm Makes A difference
We Have Helped Thousands of Injured Clients Secure Successful Verdicts & Settlements

We Have In-Depth Experience in All Types of Personal Injury and Wrongful Death Claims

Our Team Has Received Numerous Awards and Accolades Including "Best of the Bar", "Consumer Attorney of the Year" and More

You Can Count On Working with Your Own Lawyer and Receiving Prompt Responses to Your Concerns

No Case is Too Large or Too Small for Our Team to Handle

Lawyers, Doctors, Hospitals, Judges and Past Clients Continually Refer Cases to Us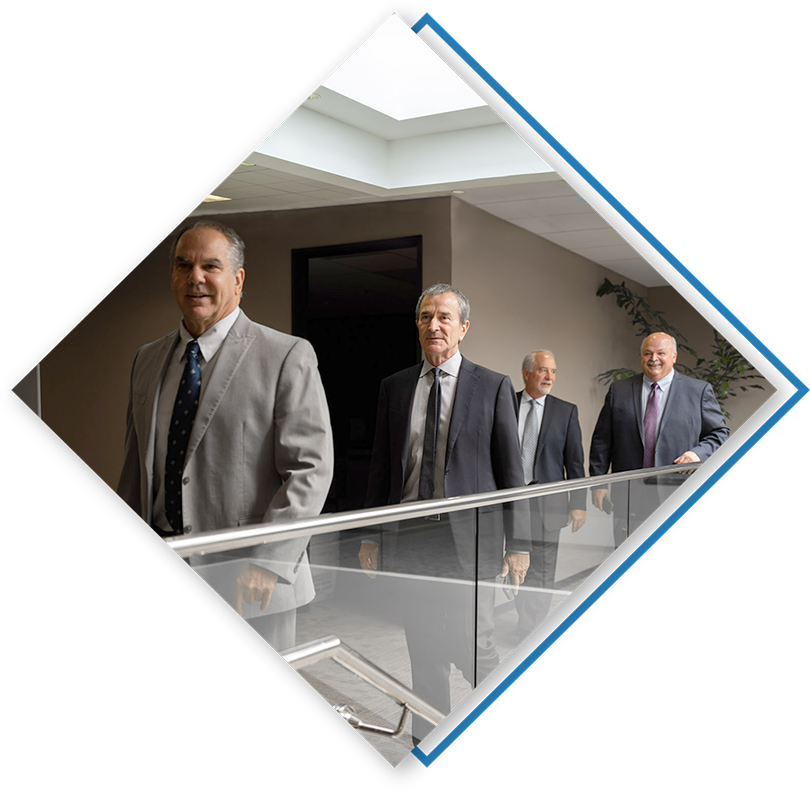 Injury Attorneys Dedicated to Your Recovery
Our team is here to help you seek the maximum amount of compensation available for your injuries. Start with a free consultation.