Sacramento Bicycle Accident Attorneys
Skilled Representation for Injured Bicyclists
Unlike the occupants of vehicles, bicyclists have very little physical protection. They are very vulnerable to catastrophic injuries and even death. This is true even when they are using bike lanes and otherwise abiding by the letter of the law.
At Dreyer Babich Buccola Wood Campora, we provide powerful, compassionate representation to individuals and families harmed by the negligence of others. Whether you or a loved one was injured while walking, jogging or biking, our team of attorneys is here to make a difference for you.
We fight for families in Sacramento and throughout California. Call us today at

(916) 999-9132

to schedule a free consultation with one of our bicycle accident attorneys in Sacramento.
Bicycle Accident Liability
After being hit, the first step toward filing your claim is determining who was at fault for the collision. Bicyclists can cause accidents by failing to follow the rules of the road, but all too often, another party is either fully or partially to blame for a collision.
However, there is a difference between believing the crash was not your fault and being able to prove that to the individual or organization that is responsible for your injuries. After a bicycle accident, you may need to bring a suit against a careless driver who violated your right-of-way. Our attorneys know how to investigate accidents thoroughly to find answers and prove your case. Having all of the right defendants not only ensures that all negligent parties are held accountable—it can also affect the amount of compensation you are able to recover.
A Sacramento Bicycle Accident Lawyer Can Help You Get Fully Compensated
Even if you're wearing a helmet, a high-speed bicycle accident can cause serious injuries, some of which may affect you for the rest of your life. Our attorneys can help with these accidents, whether minor or catastrophic in consequence.
We know how to handle cases that involve:
All types of orthopedic injuries
Disfiguring/scaring injuries
Soft tissue/whiplash injuries
Facial injuries
Head and neck injuries
Loss of limb
Spinal cord injury (SCI)
Traumatic brain injury (TBI)
Slipped disc and spinal nerve injuries
When you have been injured in one of these ways, your settlement or verdict must account for all of your future expenses and physical pain, not just those you have already suffered and are facing right now. Our firm has been serving the injury victims throughout the state for over 35 years, and we have plenty of experience helping our clients recover fully for their losses.
We Hold Careless Drivers and Public Entities Accountable
Our bicycle accident lawyers in Sacramento have helped the victims of bicycle accidents recover fair compensation. Here are some of the claims we've tried in this area.
$7.5 Million - Bicycle accident involved a 50-year-old bicyclist who was hit by a car exiting the freeway
$6.25 Million - Bicycle accident involving a bicyclist who rode his bike into a ditch that was left open and uncovered by a construction company
$5.4 Million - Bicycle accident involving a bicyclist who was struck by a left-turning vehicle and suffered an arm injury and claimed brain injury
$5 Million - Cyclist struck by a work vehicle, resulting in mild brain injury
$1.1 Million - Bicycle accident involving a bicyclist who sustained a closed head injury after being struck by a Pacific Bell truck
$500 Thousand - Bus accident resulting in injuries to a cyclist
$415 Thousand - Bus accident resulting in injuries to a cyclist
Start Your Bicycle Accident Claim With Us
If you or one of your family members was injured or killed in California or elsewhere, call Dreyer Babich Buccola Wood Campora for a free consultation. Our bicycle accident attorneys can provide the trustworthy counsel you need. Regardless of the complexities of your case, we make it a point to communicate with you in plain language, so you fully understand your options and can make an informed decision.
Reach out to one of our Sacramento-area offices at

(916) 999-9132

to start your claim today. You can also contact our attorneys online.
Bicycle Accident FAQ:
How long do I have to file a bicycle accident claim?
In California, the statute of limitations for filing a bicycle accident claim is generally two years from the date of the accident. However, there are exceptions and shorter deadlines in certain cases, so it's crucial to consult with a professional bicycle accident attorney to ensure your rights are protected.
Can I still recover compensation if I wasn't wearing a bicycle helmet?
Yes, you can still potentially recover compensation for your injuries in a bicycle accident even if you were not wearing a helmet. However, it's important to remember that California follows comparative negligence laws, which means that your compensation may be reduced based on your percentage of fault. It's important to consult with an attorney who can assess the specific circumstances of your case and provide guidance on how helmet use may impact your claim.
What evidence should I gather at the scene of my bicycle accident?
Gathering evidence at the scene of your accident is important for supporting your claim. You should try to gather information such as:
Names and contact details of witnesses
Photographs of the accident scene, any visible injuries or property damage
Documentation of any road hazards or dangerous conditions that contributed to the accident
Additionally, if possible, it can be helpful to obtain a copy of the police report and seek medical attention for your injuries. An experienced attorney can guide you on the specific evidence needed to strengthen your case. Real Stories from Real PEople
Hear From Past Clients
"THANK YOU to Chris and His Staff"

- Carol C.

"The depth of pain may subside now that I feel justice has been done."

- Mary

"It takes lawyers with this kind of passion for justice, and that truly care about their clients to win in court. They came to feel like family, really looking out for us."

- Susan M.
The Right Firm Makes A difference
We Have Helped Thousands of Injured Clients Secure Successful Verdicts & Settlements

We Have In-Depth Experience in All Types of Personal Injury and Wrongful Death Claims

Our Team Has Received Numerous Awards and Accolades Including "Best of the Bar", "Consumer Attorney of the Year" and More

You Can Count On Working with Your Own Lawyer and Receiving Prompt Responses to Your Concerns

No Case is Too Large or Too Small for Our Team to Handle

Lawyers, Doctors, Hospitals, Judges and Past Clients Continually Refer Cases to Us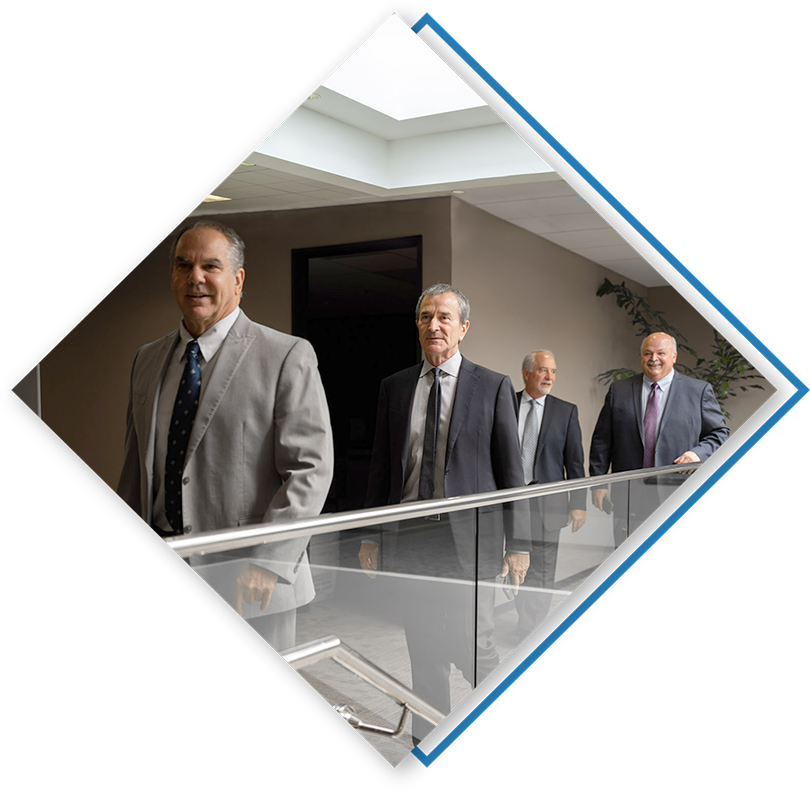 Injury Attorneys Dedicated to Your Recovery
Our team is here to help you seek the maximum amount of compensation available for your injuries. Start with a free consultation.