Automotive Experts Retained And Getting Answers For A Family In A Potential Automotive Defect Case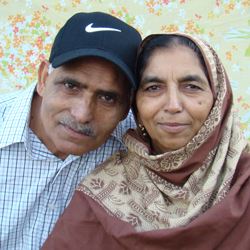 The family of Mussarat Chaudhary has retained Sacramento attorney Chris Wood of the law firm Dreyer Babich Buccola Wood Campora to investigate a potential defect in the 2009 Toyota Camry LE that Ms. Chaudhary was driving when she lost control of her vehicle and went off Old River Road into the Sacramento River on March 13th. She called her daughter and 911 in the final moments before she left the roadway and while she was in the river just prior to her tragic death. She told her daughter and the 911 operator that she could not stop the Toyota Camry and lost control. Toyota had several safety recalls involving the 2009 Camry, two of which involved the accelerator sticking in the partially open or wide open position. This defect would be consistent with Ms. Chaudhary's statements to her daughter and the 911 operator that she could not stop the Camry.
Chris Wood has already retained a top automotive expert to inspect the vehicle to see what went wrong and caused Ms. Chaudhary to lose control and leave the roadway. This inspection will follow the California Highway Patrol's MAIT team inspection, which has already concluded, but the results have not yet been released. There should be sufficient physical evidence and information from the "black box" to shed light on whether the accelerator pedal stuck and contributed to the incident.
Mussarat Chaudhary was 59 years old and had been married for nearly 40 years to Muhammad Chaudhary. They had seven children, most all of whom live here in the Sacramento area. Ms. Chaudhary worked at Cache Creek Casino as a dishwasher to help support her family and had just recently seen one of her youngest daughters get married, a memory the family will hold close.
The law firm Dreyer Babich Buccola Wood Campora was hired by the family because of its track record holding manufacturers responsible for defective products. They want to make sure that if a mechanical defect caused Ms. Chaudhary to lose control of her car, the public is educated and appropriate changes are made by the manufacturer to prevent another tragic incident. The family does not want anyone else to experience the loss it has had to endure. The firm's successful record holding vehicle manufacturers accountable is one of the major reasons the family has hired Chris Wood. DBBWC has obtained multiple jury verdicts against vehicle manufacturers for defective products, including cases against Ford Motor Co. and MasterCraft Boats. These verdicts hold the manufacturers accountable for their actions and change the way products are designed. This results in safer products for the community and reduces the number of tragedies families such as the Chaudharys have to experience.