Product Liability Action Filed In Federal Court Involving Injury Incident Of Sacramento Kings Player Francisco Garcia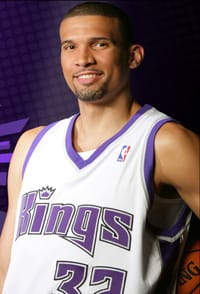 Sacramento – Roger A. Dreyer and Robert A. Buccola of the law firm Dreyer Babich Buccola Wood, LLP, attorneys for the Sacramento Kings Limited Partnership and Maloof Sports and Entertainment, filed a product liability action in federal court arising out of the October 2009 injury incident of Francisco Garcia.
Dreyer said Garcia broke his arm after an exercise ball — known as the Gymnic Burst Resistant Plus Stability Ball — burst open while he was doing a bench press exercise on the ball and lifting weights. At the time of the incident, the projected starting guard-forward was being supervised by a team trainer in the fashion directed by the distributor of the "burst-resistant" ball. The ball was then banned from the training room by the Kings' owners.
"The main concern I have is to make sure this doesn't happen to anyone else. We want to ensure other teams — from high school players to other professional sports franchises — understand these balls are dangerous. We didn't expect it to happen; it was devastating for us," said Joe Maloof, Sacramento Kings owner.
Dreyer, who recently was recognized as California's 2010 Consumer Attorney of the Year, said the Sacramento Kings attempted to deal with the responsible parties to get the matter handled without litigation, but the companies did not want to cooperate by getting a consumer safety statement out to the public or calling for a recall of the ball. The companies named in the litigation also would not reimburse the Kings organization for its financial loss so the organization had no choice but to file this action, Dreyer said.
The "burst-resistant" ball used by Garcia has been examined by a well-respected laboratory that determined that it was not abused or misused before it exploded. Dreyer said it was being used in precisely the way the manufacturers were telling the consumer to use it.
"It was represented to be burst-resistant and in fact it was not," Dreyer said. "We will be able to demonstrate that for a very small expense, the ball could have been made thicker and would have provided the burst-resistant capacity as represented."
Dreyer, who in 2003 represented and tried a fraud/misrepresentation case that resulted in a significant verdict for the Oakland Raiders, said consumers need to be protected from this type of incident happening again. The filing of this action will achieve that benefit for users of the product as well as reimburse the Kings organization for its multimillion-dollar loss resulting from this product failure, according to Dreyer.