Inner Circle

Super Lawyers

Best Law Firms 2021

Best Lawyers

Consumer Attorneys of California

Top Verdict

Martindale Hubbel

California's Top Ranked Law Firms

American Board of Trial Advocates

Sacramento County Bar Association

Avvo
A Proven Record of Success
Attorney Wood Has Recovered Millions For His Clients
$117 Million Settlement with PG&E $117 Million

Congratulations are in order for Steven M. Campora and Andrea R. Crowl of Dreyer Babich Buccola Wood Campora, LLC for their tireless work, resulting in a $117 million dollar settlement with PG&E directors and officers!

Class Action Lawsuit on Behalf of CSAA Insureds $93 Million

Settlement: $93 Million | Sacramento County | Johnson v. CSAA

Class Action Against Allstate $70 Million

Settlement: $70 Million | Sacramento County | Lumenta v. Allstate

Wrongful Death Case Against Ford $70 Million

Verdict: $70 Million | Sacramento County | Mauro v. Ford Motor Company

Auto Defect Resulting in Catastrophic Spine Injury $36 Million

Jose Aguirre, a healthy, league soccer-playing 28-year old father of four young children, was on his way to work when his 2001 Nissan Xterra suddenly accelerated.

Semi-Truck/Trailer Accident Resulting in Paralysis $34.9 Million

A Sacramento County jury returned a record personal injury verdict of $34.9 million for the personal injury and loss of consortium claims.

Fraud Case Filed by the Oakland Raiders $34.2 Million

Verdict: $34.2 Million | Sacramento County Superior Court | Oakland Raiders v. Oakland Alameda County Coliseum

Defective Product Leads to Boating Accident $31 Million

Verdict: $31 Million | Butte County | Bell v. MasterCraft Boat Company

50 Foot Fall From Cell Phone Tower $31 Million

A $31 million settlement was reached in the summer of 2018 with AT&T and others for a worker employed by a national cell tower service company who suffered severe and permanent injuries.

Truck Accident Involving 9-Year-Old Girl $24.3 Million

Verdict: $24,307,273 | Sacramento County | Loza-Jimenez v. Freeway Transport, Inc. Our Clients Come first
What People Are Saying About DBBWC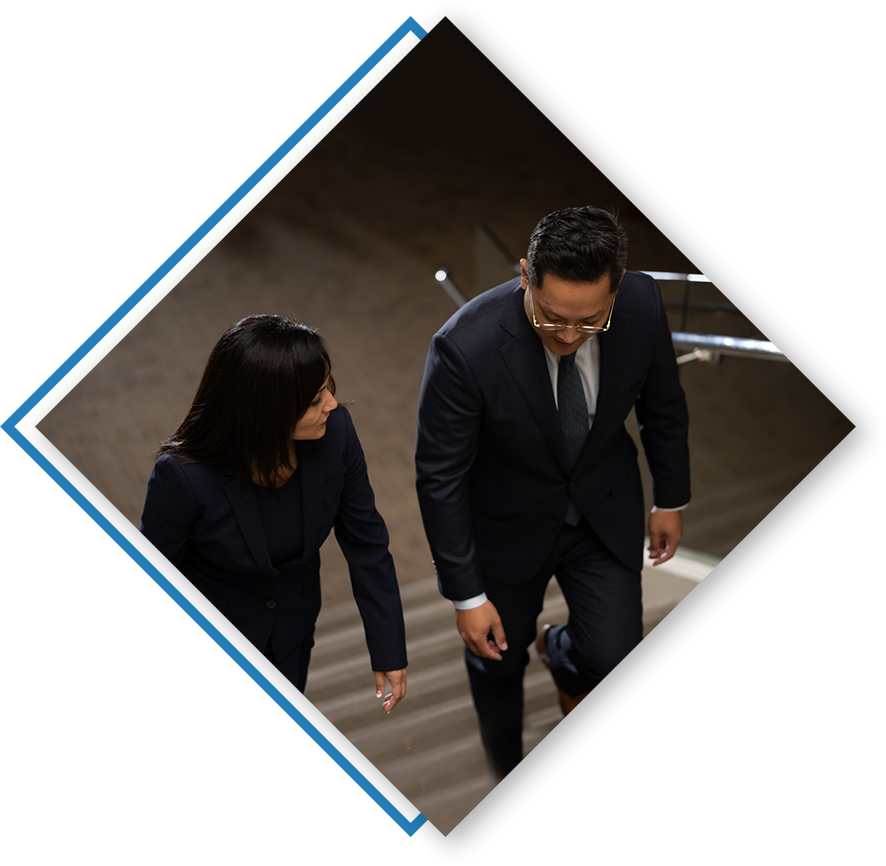 It takes lawyers with this kind of passion for justice, and that truly care about their clients to win in court. They came to feel like family, really looking out for us.

- Susan M.

The consistent care for my dad and our family means more to me than I can express. You are incredible at what you do and truly have made such a significant and positive impact on our entire family's livelihood.

- Nick W.

I hope no one ever has to go through what I did, but if they do I highly recommend this law firm. Everyone was very sensitive and helpful with my claim.

- Jackie

This is a top-notch law firm. If your case involves one of their specialties, this firm should be your first choice. I have dealt with Mr. Steve Campora. Kind and compassionate. Knows his profession. The entire office is professional and efficient.

- Dale

He was very professional and took a strong stance during the entire process. Needless to say, I was in good hands and justice prevailed.

- Dave F.